Standards
All the user flows, maps, and wireframes you need. Built using a design system created specifically for your product.
We know digital products aren't static, so why do we build information architecture documents (such as wireframes) that focus on the 'launch state'? Change and product evolution happens, and Hostile Sheep believes design patterns can be used to ensure your digital product evolves smoothly and seamlessly. We focus on identifying and rationalizing strategic design guidelines in three, progressively more detailed, levels of fidelity:
Strategic
The lowest level of fidelity deals with systems, journeys, and model-design. We define the product vision, service blueprints, product roadmaps, success criteria (KPI and OCR), and personas or profiles. Strategic design relies on existing user research, testing, and data.
Conceptual
We focus on developing a pattern-based design system that serves as a foundation for governing the evolution of a digital product. We use this system to build a selection of wireframe pages and options. We equip our clients with everything they need to evolve their product as need change.
Comprehensive
Sometimes a design system and wireframes just aren't enough. Once we have a design system and wireframes, we have the resources to produce a comprehensive prototype (static or clickable) in as little as one week. These include functional annotations or a functional specification.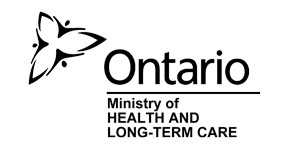 Brief Us
Tell us the situation from your own perspective. It doesn't have to be fancy, just tell us what outcome you want. It can be as simple as an email, a chat over coffee, or a phone call.
Proposal
We'll build a detailed proposal complete with our understanding of the situation, assumptions, and a plan of action. We'll refine it until it's exactly what you need. No commitment or cost.
Kick-Off
The whole team will be at the meeting and we'll ensure everyone understands what will happen throughout the project. Questions, answers, and expectation-setting.
Time-Box
The time box will include check-points for major milestones such as completion of user flows and navigation design, completion of information architecture, and completion of design system.
$10,000/week | 1-week minimum
Every project happens within a time-box with a fixed start-date and end-date. Each project is unique, so we'll recommend the length of time-box in our proposal. Most design standards can be produced in a single-week, however we offer three levels of fidelity (strategic, conceptual, and comprehensive); each level of fidelity typically takes a single-week.
Flexible on-call consulting
Our flexible consulting approach allows our clients to ask for our opinion or participation on almost any aspect of a product design project. While our studies and standards deliver a solid foundation, our on-call blocks allow us to be called-in to make updates, make additional presentations, brief down-stream teams, and participate in the graphic design, software development, and deployment processes. On-call blocks are used and invoiced on an as-needed basis; if we don't use approved blocks, we will not invoice for them.