Hostile Sheep was formed in 2012 to serve the research & development division of a large global product manufacturer. Our founder, Jordan Julien, was initially a research and design consultant who transitioned his role from consultant-to-vendor. As a vendor, Hostile Sheep primarily provided lean, agile, user research for the majority of R&D projects. As the relationship grew, so did the responsibilities of Hostile Sheep. The team expanded to 6, and we were involved with every project from both a research and experience design perspective. We used this time to test our processes, methodologies, and evolve our business model.

Operating in Stealth Mode in 2014
In 2014 Hostile Sheep began operating in stealth mode. We didn't advertise and we only worked with a handful of trusted clients. Our anchor-client retained 50% of our availability during this period, but we got the opportunity to work with a leading ad agency, an innovative financial service organization, a non-profit, a hospital, and a university. As we branched out from our anchor-client, we further refined our processes, methodologies, and business model.
Officially Launched in 2017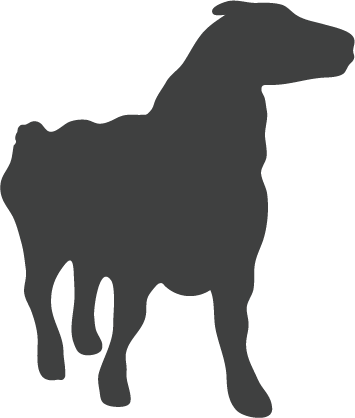 Late 2016, we learned our anchor-client was 'restructuring' and building an internal team to take-over the responsibilities from our team. Moving into 2017, we wouldn't have our biggest client. We completely rebranded, figured out how to package our services, began marketing, and accepted our first new clients in years. Our approach is completely different than most research and design firms, so we prepared ourselves for push-back. We were surprised to be welcomed with open arms by 90% of organizations we approached. It's mid-2017, and we already have a handful of projects under our belts. Our client-base is growing slowly and manageably. We're still a small organization, and need to be careful about the clients/projects we work on – but the journey has just started. We're excited for the future.
The Future of Hostile Sheep
The Hostile Sheep business model has a relatively small revenue-cap because we only work on one project at a time. We're able to offer such reasonable rates because we have very little overhead; almost 85% of revenue goes directly to the team working on our projects. In order to scale, Hostile Sheep plans on becoming a collective, or cooperative, of companies – each with it's own P&L. We may be the only Hostile Sheep for now, but we plan on building a herd of highly-specialized Hostile Sheep. Each of these organizations will adhere to our fundamental principles, business model, processes, and methodologies. Overhead will be shared amongst the herd.
Wan't to learn more?
Curious about what we're up to? Want to learn more about the kinds of services we offer? Not sure about something? Reach out through any of these channels, or follow us to stay updated on all things Hostile Sheep.