We'll help you build digital products your users will love and remember.
Digital products are things like websites, apps, eCommerce kiosks, in-car infotainment systems and other stuff that people interact with through a digital interface. Hostile Sheep can help you determine what your customers need through primary user research and detailed analysis. We'll also help you develop a custom pattern design system with all the low-fidelity prototypes you need.

Learn More
Simplifying experience design
Hostile Sheep believes the responsibilities associated with UX should be distributed among all members of the team; not just an experience designer. Experience design is intended to equip a product design team with the information it needs to produce the best user experience possible. This isn't a new concept; if you think about the purpose of wireframes, user flows, mental models, or other UX artifacts – they're all created as guidelines to help down-steam team members make the best possible design decisions. Hostile Sheep is leading a pattern-first movement that represents a new way of approaching experience design.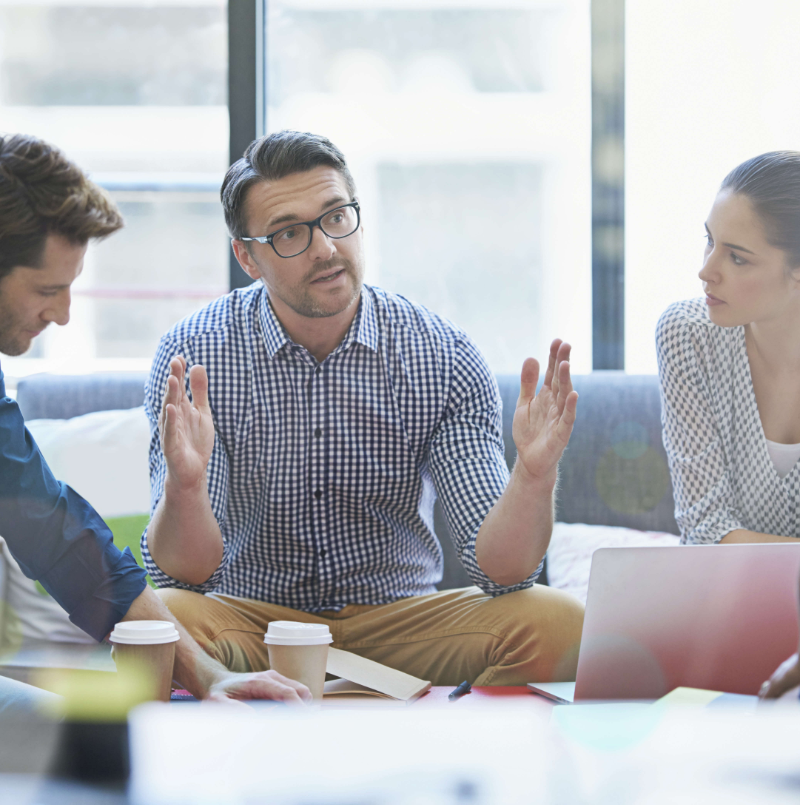 Identifying User Needs
It's often left to uninterested, unqualified, or over-worked employees to understand the business problems motivating an organization to change. Frequently, organizations take-on new initiatives without understanding the desires of the user or its impact on the customer journey.
Hostile Sheep aims to change that. We conduct user research that leads to actionable results, and it's not expensive or time consuming. We help structure stakeholder interviews to ensure we're understanding what the organization really wants from it's customers or users. Hostile Sheep can offer as much or as little support as needed.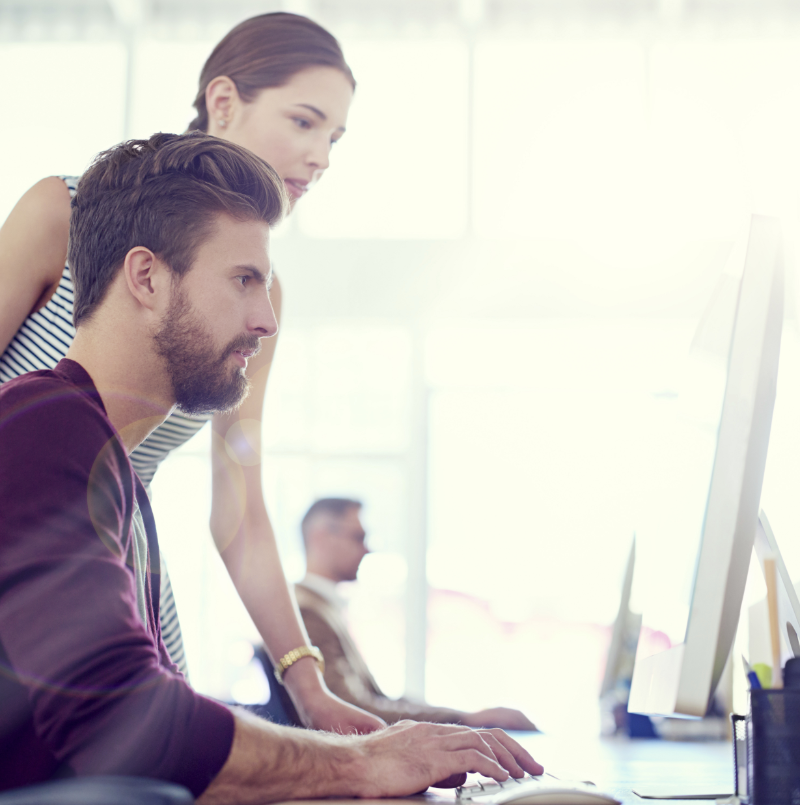 Defining design patterns
Simply put, we believe design is about making choices. Hostile Sheep has a unique approach to experience design & information architecture that results in design strategy, navigation design, contextual use cases, information architecture, and content governance guidelines. Although, we base our designs on human insights and jobs users want to accomplish, designs ultimately just represent a hypothesis.
It's hard to know how effective a product design is, until people can be observed using the product. Hostile Sheep makes it easy to optimize product designs as the needs of your users and the market evolves.

User research studies & experience design standards
Hostile Sheep spent 6 years refining a revolutionary approach to experience design. We don't believe in a perfect test or perfect design; Hostile Sheep strives to get in front of real users as quickly as possible. In some cases, as quickly as one week. Our two-step process identifies user needs prior to defining experience design guidelines. Our projects either result in a study or a set of standards.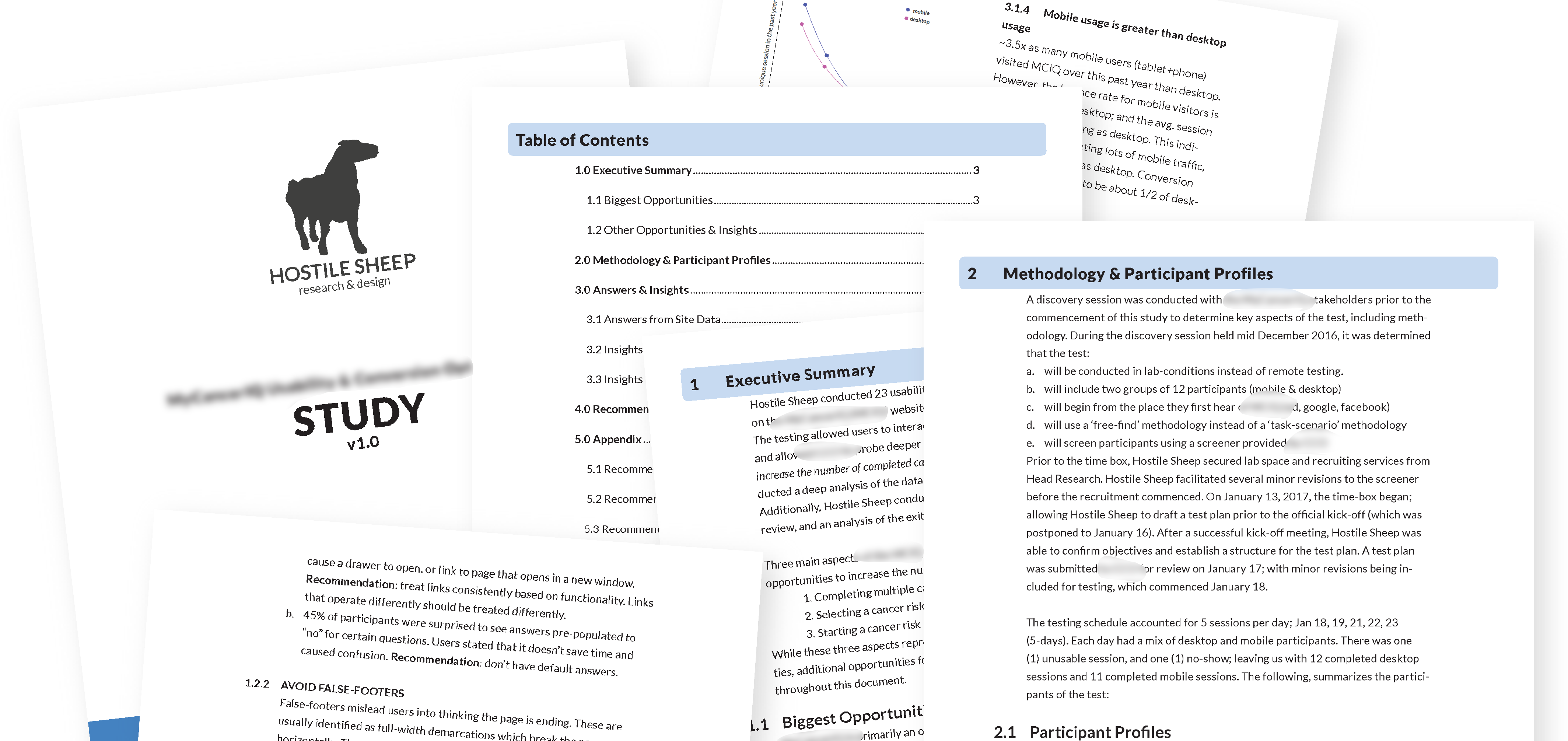 Studies
There are several methodologies Hostile Sheep uses to conduct Need Identification Studies. The purpose of each is to identify user, market, or stakeholder needs. Studies that only involve data analysis can be completed as quickly as a single-week, while more complex studies that require research/testing can be completed as quickly as two-weeks. We have expertise in usability testing, interviewing/focus groups, as well as quantitative research.
More about studies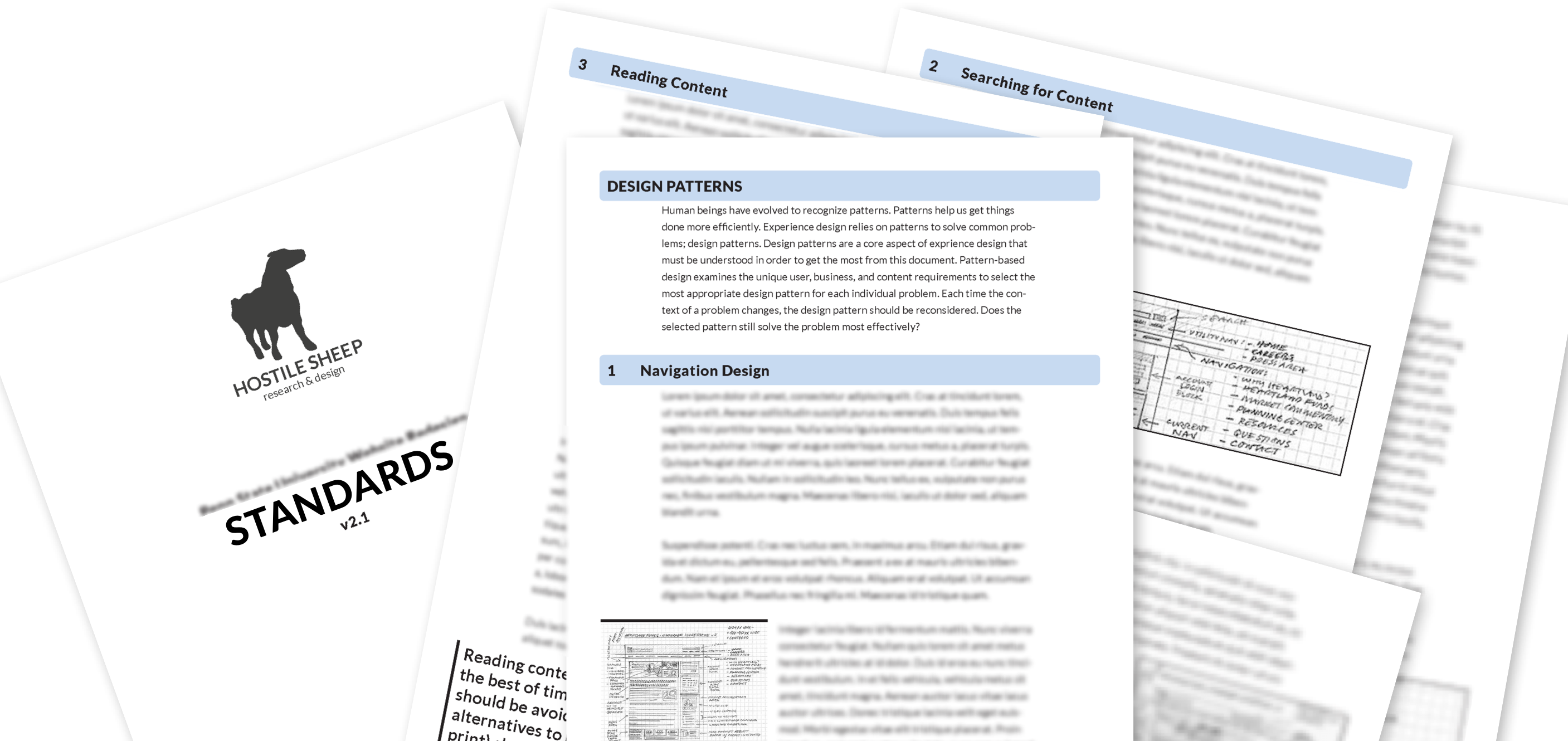 Standards
We know products aren't static, so why do we build information architecture documents (such as wireframes) that focus on the 'launch state' of a product? Hostile Sheep believes design patterns can meet user needs and can be easily stitched-together by most product management teams. We focus on identifying and rationalizing a series of experience design standards that outline when and why to use various design patterns.
More about standards
We take a uniquely Canadian approach to our business philosophy; we work shorter hours in the winter, we bring our pets to work, we never do time-sheets, we wear jeans, and we enjoy everyday… because we love what we do. Hostile Sheep was founded on four key principles:
Design is Change
We believe that design is the process of changing a product in order to achieve required objectives.
Do Less, More Frequently
We don't believe in a perfect test or design; we strive to get in-front of real users as quickly as possible.
Designers are Made
Like chefs, tailors, blacksmiths and electricians; designers are craftsmen who learn best from mentors.
Time Doesn't Equal Value
Hostile Sheep is hired by the week for a flat-fee. We don't bill by the hour, we work to achieve objectives.

Hostile Sheep is proudly based in Toronto, Canada. While we love helping organizations solve unique challenges from around the world, we're especially excited to solve unique challenges in our own back yard.