Hostile Sheep is an experience design and user research firm.
Almost every product or service has a digital, or online, component as part of it's user journey. At Hostile Sheep, we help organizations tune-in to the people who actually use their products or services.
Hostile Sheep is an experience design and user research firm.
Almost every product or service has a digital, or online, component as part of it's user journey. At Hostile Sheep, we help organizations tune-in to the people who actually use their products or services.
Simplifying Experience Design
Hostile Sheep has discovered that experience design doesn't have to be complicated, if you know what you're doing. In fact, experience design is a lot simpler than people realize; it's all about making informed decisions. Hostile Sheep gives product management and design teams a strong foundation to base their design decisions on. Every project results in a custom report aimed to meet the unique objectives we establish prior to each project. Each project typically has three phases.
Faster and Further than Expected
Our projects are all completed in two weeks. You heard that right, in two weeks Hostile Sheep can plan, conduct, and report the finding from a research study. The speed at which we can deliver actionable insights is impressive, but we're not only able to deliver studies in two weeks; we're also able to detail out a solution in two weeks. Solutions use insights and data as an input. They use artifacts like wireframes, prototypes, user flows, and content inventories to help describe the solution. It's easy to think of studies as 'insights' and solutions as 'products'.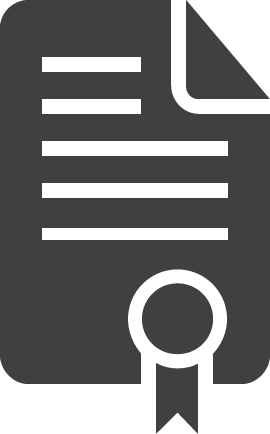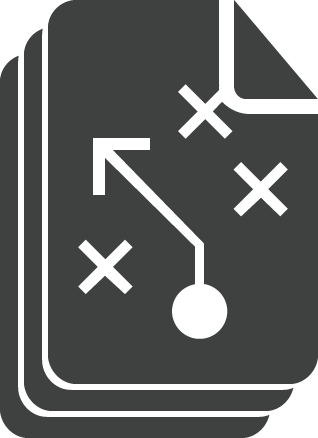 Studies
Imagine commissioning your own research study to reveal the exact insights you need to make those difficult design decisions. Hostile Sheep is here to build you a custom grey paper using guerrilla tactics; throwing caution to the wind and sussing-out insights in a matter of weeks (not months).
Solutions
Why settle for mere 'project documentation' when you could have a completely customized report that will detail out all the difficult decisions. Hostile Sheep will establish the experience requirements your team can use to build out all the 'project documentation' you may need.
Small opportunities are often the beginning of great enterprisesDemosthenes
Hostile Sheep is incredibly easy to work with. We use a flat-fee model for every project, plus every project is time-boxed. You know exactly how long it'll take to receive your custom report, and you'll know exactly how much it'll cost. We offer such quick turn-around times, with such reasonable fees, that many product design projects can support several studies and solution reports.
Studies
The majority of studies are time-boxed for two weeks; giving us a few days to understand the problem, a few days to observe and probe, and a few days to document the findings. The last day of the two week time-box is spent reviewing the findings with our client.
Solutions
Hostile Sheep uses the first day of the typical two week time-box to understand the problem. We then spend about a week exploring design options, and about a week rationalizing design decisions in the experience requirements document.
Connector.

Understand the Problem

Hostile Sheep will work with you to establish the objectives of the study. These will help us select the methodology and parameters for any testing.

Connector.

Observe and Probe

This is when we conduct our research. We'll deploy surveys, conduct interviews, or facilitate workshops with our subjects.

Connector.

The Grey Paper

The final few days will be used to document our findings in a custom grey paper. This paper will ensure the team knows how to interpret and utilize key insights and trends.
Connector.

Understand the Problem

Hostile Sheep will work with you to establish the desired outcomes your users expect from your product or service.

Connector.

Explore Design Options

Hostile Sheep will 'go-wide' with its design exploration. Utilizing the research, data, and other information available; Hostile Sheep will rationalize key design decisions.

Connector.

The Experience Requirements

Finally, Hostile Sheep will use various methods to document the key aspects of the solution. Hostile Sheep often use wireframes, prototypes, user flows, and product roadmaps here.
Hostile Sheep only works small-scale; but that doesn't mean we don't have a plan to scale. For now, we're a uniquely small team able to devote all of our attention to each project; only one-at-a-time. We're uniquely Canadian and take a Canadian approach to our business philosophy; we work shorter hours in the winter, we bring our pets to work, we never do time-sheets, we wear jeans, and we enjoy everday… because we love what we do.
We talk about design as though it's a deliverable, a commodity that can be measured. We've squeezed design into a box that allows us to measure the 'effort' a designer puts toward a creation. We've perverted the design process to a point where designers don't feel able to make important design decisions.
The primary objective at Hostile Sheep is to help designers make informed design decisions. Our studies and solutions are tools designers can use to support the design decisions they make. We believe the users experience must be the responsibility of the entire team, not just a select group.
Every design decision we make represents a change. Some changes are insignificant, but many should be supported by evidence or best-practice. It takes experience to know which design decisions are important-enough to spend time thinking through. Some design decisions will have organizational, operational, or strategic implications; Hostile Sheep can help guide you through the delicate change-management process.
Hostile Sheep found many deficiencies with the typical training system most professional service organizations employ. Many professionals stand a trial-by-fire when they're hired directly out of school, or spend time as an intern. Interns tend to do menial tasks while trying to gain experience in a particular field.
Hostile Sheep has taken a page out of the tradesmen training manual; adopting a master-apprentice model instead of the typical organizational structure. Jordan is currently the sole master-craftsman; with a series of four apprentices. At some point, apprentices will be ready to become masters, taking on apprentices of their own.
Hostile Sheep will only take on one new apprentice per year and will work hand-in-hand with the rest of the team. Apprentices are included in the entire process of creating reports and conducting research. As a team, each member brings a specialized skillset; which Hostile Sheep encourages.
Each apprentice is encouraged to develop a new speciality each year. From information architecture to usability testing, from content strategy to social media marketing; apprentices have a broad range of speciality skills they bring to the table. This aspect of the apprenticeship program allows Hostile Sheep to a firm thumb on the pulse of the research and design industry.
Hostile Sheep believes the best designs come from a deeply personal connection between the designer and the user. Bad designs simply represent a disconnection between the designer and the user. We aim to make the user clearer and more accessible than ever.
Ultimately, the reports that Hostile Sheep creates, only last for a moment. As circumstances and market-conditions change, research and design becomes outdated. Achieving good design is one of the trickiest moving-targets to hit. It requires consistent and constant attention. Many of our clients engage Hostile Sheep regularly, which gives us a unique perspective to an important passive-benefit of our reports. Our clients have started taking responsibility for the user experience of their products. We've seen it impact all roles on design teams; giving them a way to develop deeper empathy for their users has produced better products.
Experience design often involves interesting design artifacts such as the 'user journey map' and 'personas'. These sorts of artifacts imply that users behave in predictable ways; much like sheep. In Canada, and around the world, we've seen customers rebel against organizations that have failed to innovate and design with real users in mind. Building experiences for these Hostile Sheep has become more complex and personalized than ever before.
As Canadians, we live with many accurate conceptions of our politeness and general respect for colleagues. We also live with other, less positive conceptions of live in Canada; our horrible winters for instance. It's true that Hostile Sheep is based in Toronto, but we do business with clients across the North America. In order to ensure our team is providing the best quality service to our clients, Hostile Sheep invests in keeping the team healthy. One initiative involves working shorter hours in the winter months to avoid seasonal affect disorder. Encouraging our employees to spend time in the daylight has had a measurable increase in productivity during winter months.
As guardians of the North, Hostile Sheep has a particular passion for projects that improve life for Canadians. Although it's easy to work with Hostile Sheep, we have a fixed-maximum workload; so when all else is equal, Hostile Sheep will choose to work with organizations that care about people – Canadian and non-Canadian alike.

Hostile Sheep is proudly based in Toronto, Canada. While we love helping organizations solve unique challenges from around the world, we're especially excited to solve unique challenges in our own back yard.